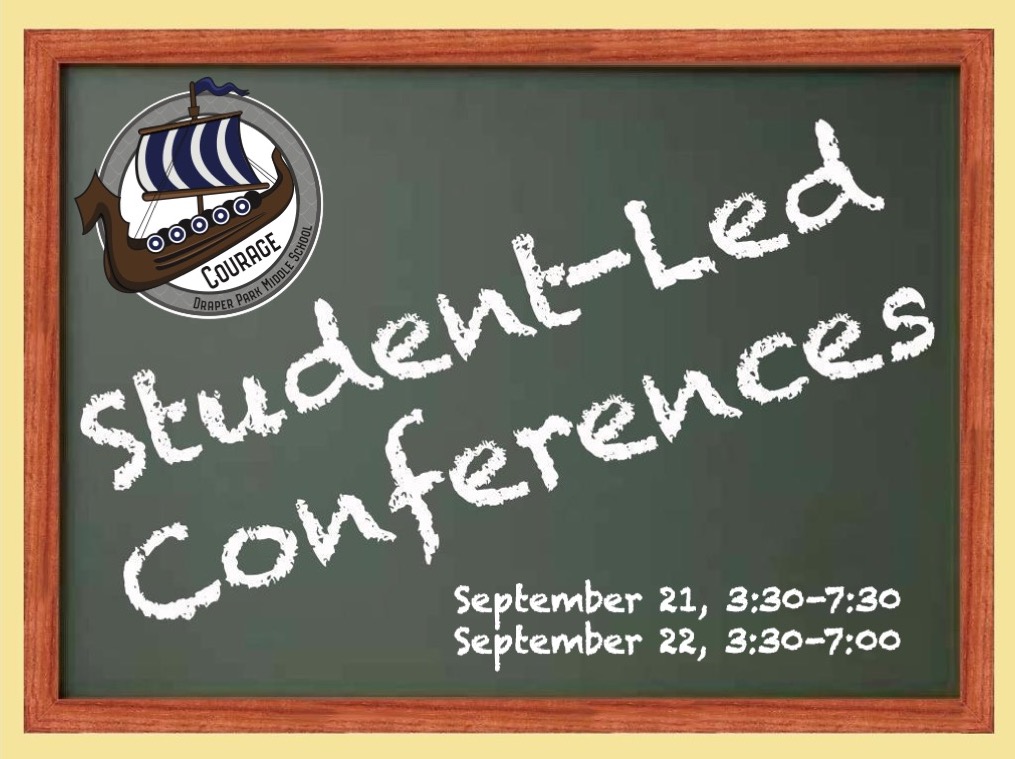 Why Student-Led Conferences?
Student-led conferences are designed to facilitate productive conversations between students, their families, and teachers. The goals of this model are to:
Allow families a convenient time to meet with their child's teachers.

Help students take ownership of their learning and become an active participant in the conversations surrounding their education.

Empower students to discuss the data behind their learning and draw conclusions about their strengths and areas where growth could occur.

Facilitate conversations between families and teachers about their child's academic progress and behavioral performance at school.
Student -Led Conferences
September 21, 2021 from 3:30pm to 7:30pm
September 22, 2021 from 3:30pm tp 7:00pm
Drop in anytime between the scheduled hours.  No appointment necessary.