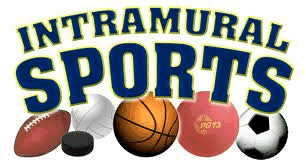 Draper Park Middle School's intramural program aims to provide opportunities for middle school students to participate in school-sponsored healthy-lifestyle activities, engage in school, meet new friends, learn about fair play, increase leadership and teamwork skills, and have fun.
We participate in four intramural sports/activities: basketball, chess, cross country, and soccer. To ensure the health and safety of students during specific Covid risk phases, information may be subject to change. We will post and advertise any updates as soon as they are available, including the practice times and locations and the contact information of coaches.
CROSS COUNTRY (Coaches–Harrison, Pedersen, Rothert):
Practices: Mondays, Wednesdays, and Thursdays from August 31-October 8

Approximately 2:45-3:45 p.m.
Meet in the courtyard at the back of the school (between the purple and yellow halls)

Quad Meet: Thursday, September 17th

South region: Eastmont Middle School
Starting close to 3:45 p.m.

District Meet:

Saturday, October 10

th

9:00 a.m.
Union Middle School
All students are welcome to participate in cross-country activities at the school level. Days and times of cross-country practices are Mondays, Wednesdays, and Thursdays from 2:45 to 3:45ish. To reduce the size of crowds, students will be assigned one day to practice each week with a group; they are encouraged to practice on their own for the rest of the week. Wellness and temperature checks will be conducted at the beginning of each practice, and students should decline participation if they are experiencing any potential Covid symptoms.
All DPMS cross-country runners are also invited to participate in the four-school regional meet to be held at 3:45 p.m. on Thursday, September 17, 2020, at Mount Jordan Middle School in preparation for the district meet. Our region (South) includes Albion, Indian Hills, and Eastmont middle schools.
The top three girl runners and top three boy runners from each grade at DPMS will participate in a culminating district-sponsored cross-country meet. The Canyons School District Intramural Cross-Country Meet will be held at 9:00 a.m. on Saturday, October 10, 2020, at Union Middle School.
Please see Ms. Pedersen in room 2425, Ms. Harrison in room 2415, or Mr. Rothert in room 1711, if you'd like more information about participating in the intramural cross-country program. Students should speak to their parents about participation, then sign up to indicate their practice-day preference by submitting their information here: https://tinyurl.com/yy629kll
Chess (Coach–TBA):
Tournament: Saturday, January 23rd
9:00 am

Mount Jordan Middle School
3-on-3 Basketball
6th Grade: Tuesday, March 23rd

7

th

Grade: Wednesday, March 24

th

8

th

Grade: Thursday, March 25

th




4:00 pm (each day)

Jordan High School
5-on-5 Soccer (Coach–Rothert)
Probable date: Thursday, May 6th
Alternative Date: Tuesday, May 11th
4:00 pm
Mount Jordan Middle School