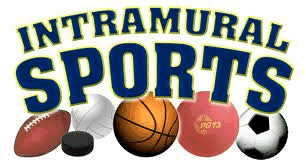 Draper Park Middle School's intramural program aims to provide opportunities for middle school students to participate in school-sponsored healthy-lifestyle activities, engage in school, meet new friends, learn about fair play, increase leadership and teamwork skills, and have fun. 
We sponsor four intramural sports/activities: basketball, chess, cross country, and soccer.
Cross Country
All students are welcome to participate in cross-country activities at the school level. Days and times of cross-country practices will be announced at an informational meeting in the Library/Media Center on Thursday, August 22, 2019, at 2:45 p.m.
All DPMS cross-country runners are welcome to participate in the four-school regional meet to be held at 4:00 p.m. on Thursday, September 19, at Albion Middle School in preparation for the district meet. Our region (South) includes Albion, Indian Hills, and Eastmont middle schools.
The top three girl runners and top three boy runners from each grade at DPMS will participate in a culminating district-sponsored cross-country meet. The Canyons School District Intramural Cross-Country Meet will be held at 9:00 a.m. on Saturday, October 12, 2019, at Union Middle School. 
Please see Ms. Pedersen in room 2425 or Mr. Rothert in room 1711 if you'd like to participate in the intramural cross-country program.
Chess
School chess play will begin on September 12, 2019, and will meet on Tuesdays from 2:30-3:30 in Mr. Collette's classroom (2424).  We welcome all beginners and experienced students to come play. There is no sign up necessary. Just show up in Mr Collette's room on Thursdays after school.  
Top players from Draper Park Middle School will be determined by a school-level tournament and will participate in the district-sponsored tournament scheduled at 9:00 a.m. on Saturday, January 25, 2020, at Mount Jordan Middle School. 
3-on-3 Basketball
All students are welcome to participate in intramural basketball at the school level. Teams will consist of 6th-, 7th-, and 8th-grade girls and boys teams. Teams will consist of up to 5 players and will be self coached. All games will be refereed by the players themselves, and good sportsmanship is expected of all students. Open gym will be Monday, Tuesday, and Wednesday from 2:30 to 3:45 beginning Monday, January 27. Please see Mr. Hancock in the Student Center or Coach Baker in the gym if you would like to participate in intramural basketball.
Girls and boys district-level basketball tournaments for each grade level are scheduled to be held on the following dates. Teams should arrive by 3:40 p.m.:
6th Grade: Tuesday, March 31, 2020, at 4:00 p.m. (Jordan High School)
7th Grade: Wednesday, April 1, 4:00 p.m. (Jordan High School)
8th Grade: Thursday, April 2, 4:00 p.m. (Jordan High School)
5-on-5 Co-Ed Soccer
Mr. Rothert is the DPMS intramural soccer coach. The district soccer tournament is scheduled for Thursday, May 7, at 4:00 p.m. and will be held at Union Middle School. DPMS will send a team from each grade level to participate in the tournament. All grade-level teams will be co-ed (comprised of both boys and girls). At least one boy and one girl is required to be on the field at all times during play. Please see Mr. Rothert if you are interested in playing intramural soccer. Practices will begin in April.